TOP MESSAGE

We provide products with true value as specialists in "cold forged shafts"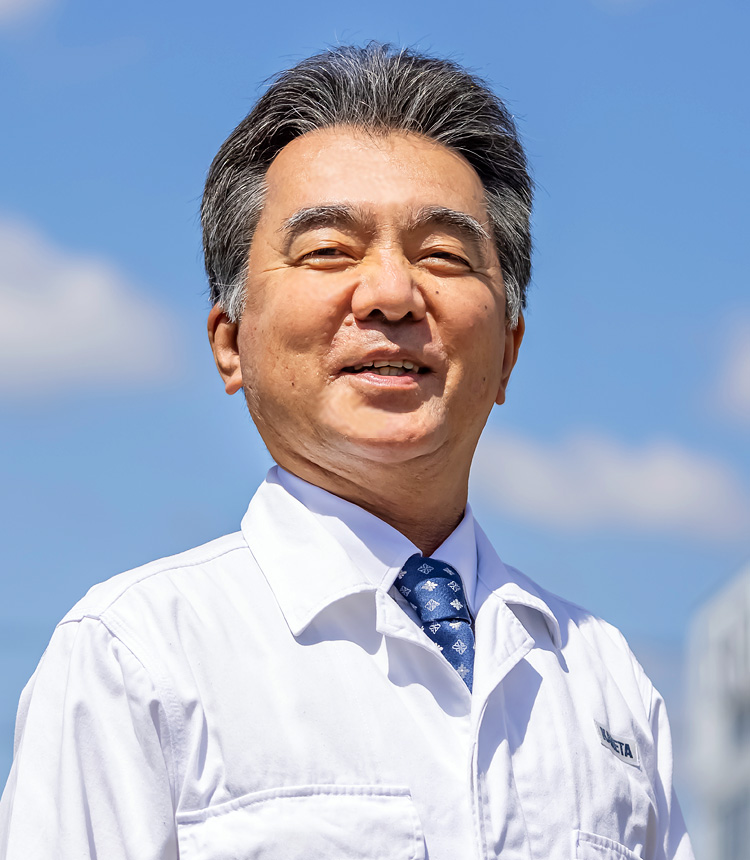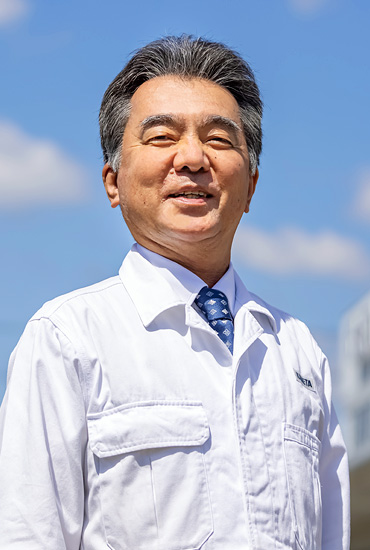 Kaneta Kogyo aims to be a manufacturer trusted by and contributes to people around the world through our cold forged products, with a focus on shafts.
Based on that goal, we have constantly refined our own technology, and have a proud history of more than 70 years as specialists in cold forged shafts. We have long provided high quality shaft products for use in a wide range of fields, including 2-wheel and 4-wheel vehicles, construction machinery, and general-purpose equipment.

Our strength lies in our integrated system, which encompasses material molding, processing, heat treatment, and finishing with advanced cold forging technology, as well as our global production system. We respond to diverse technology and quality needs for shaft products, and at the same time make many VA/VE proposals.
We are especially proud of our manufacturing technology for long and large diameter shafts, as well as cold forging of splines and deep holes. We greatly contribute to products that must be multifunctional and lightweight, including motor shafts for CVTs, A/Ts, HEVs, and EVs.
Now, we must work as one around the world to realize a carbon-free society by the year 2050. We will not only create eco-friendly products, but also reduce the environmental burden throughout product life cycles. In order to do so, we must dedicate ourselves to monozukuri (craftsmanship) that defies conventional wisdom.

Kaneta Kogyo excels at cold forging, a manufacturing process done at room temperature, so molding does not require heating that consumes a tremendous amount of electrical power. Another great feature of this technology is the absence of thermal deformation, making it possible to get closer to the final shape, minimizing machining allowance for post-processing. This also greatly contributes to reduction of environmental burden. Furthermore, we have started efforts to extend these advantages and realize further technological innovations.

We will continue to refine our unique ability to make proposals and provide products with true value, as a specialist in cold forged shafts.
KANETA KOGYO CO., LTD.
President Tomoaki Hirayama
Basic Principles
Mutual Trust
Company Policy
We make products that contribute to society
We work hand in hand to make a more prosperous future and inspire dignity
We build robust and healthy companies
Management Policy
Make decisions and take actions that emphasize quality, safety, and compliance.
Push forward the development of manufacturing with flexible and positive ideas.
Act with awareness of time, environment, and information.
Aim to make a bright workplace full of dreams, youth, and vitality.
Build strong bonds of trust and focus on teamwork.